GST And TAX Guide For Fresh Management Trainees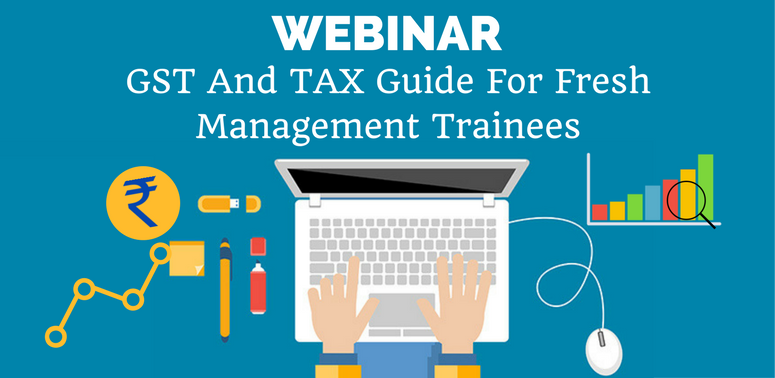 Are you aware of Goods and Services Tax that has revolutionized the traditional Indian Taxation System? On 29th March 2017, GST bill was introduced and passed in Lok Sabha whereas it was implemented on 1st July 2017. Therefore, people are still running hither & thither to get the complete information about multi-stage tax GST. If you are a newbie to the accounting and finance, you must become versed with GST and skilled at GST implementation.
Stop chasing the training centers for understanding GST when you can grasp the complete concept with us! We are organizing a webinar on "GST And Tax Guide For Fresh Trainees" in which a comprehensive overview of GST and GST using Tally ERP 9 will be provided to all of the participants.
If you are interested in getting a grip on GST, you are requested to participate in our webinar that is scheduled on 18th January 2018. To get the details regarding the webinar, write in to us at puneet.chadha@ceef.in.
Success! Your query is submitted
Error! Pleaase verify you are not robot.